Our Paediatrician Team
Dr. Heather Bhan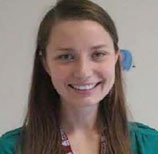 My name is Heather Bhan and I've been working as a paediatrician in Belleville for the past year. I completed my medical school and paediatric training at McMaster University in Hamilton where I also practiced for my first few years. I love paediatrics because I love spending time with and treating !
---
Dr. Ruth Levis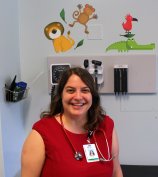 Hello my name is Ruth Levis. I recently joined our Belleville Paediatric Clinic after completing my Pediatrics training in Kingston through Queen's University, where I also did my medical school.
I am interested in Global/International Health, and have taken several trips to learn about medicine in other countries, including Ghana, Peru, and Bolivia. I am fluent in French and Spanish.
In my spare time, I enjoy spending time with my husband and exploring Belleville and the surrounding areas, swimming, reading, and travelling.
---
Dr. Tuyet Nguyen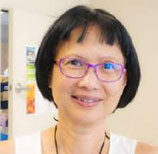 ---
Dr. Shalea Piteau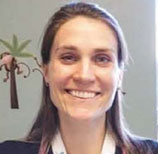 My name is Shalea Piteau. I have been a Consultant Pediatrician at QHC since 2013. For my education, I completed a Bachelor of Science Honors Degree at Queen's University, and then I did a Masters of Science in Physiology at the University of British Columbia (UBC). I went on to do Medical School at UBC and then I completed a Residency in Pediatrics at Queen's University.
I have interests in diabetes, behavioural concerns, and asthma. I enjoy doing missionary work, and I have been on medical missions trips to Senegal Africa and Haiti. I also did some missionary work in Venezuala and Peru, Guatemala, and Cambodia and Thailand. I enjoy biking in my spare time, and I hope to do another triathlon soon.
---
Dr. Jose Ranawaya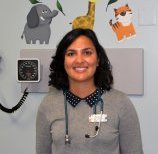 ---
Dr.Pam Rasalingam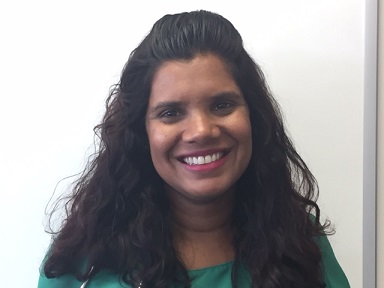 ---
Dr. Kelly Vanier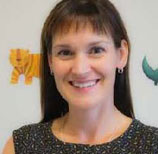 Hi! My name is Kelly Vanier. I have been practicing Consulting Pediatrics in the Quinte area since 2007.
I moved to Belleville with my family after completing my residency in Ottawa, at CHEO - the Children's Hospital of Eastern Ontario.

I have a busy general consulting practice, where I have the opportunity to help children and families with a variety of conditions. In addition, I have also developed a special interest in developmental pediatrics, and enjoy working with the multi-disciplinary team as the Medical Director of the Quinte Children's Treatment Centre.
In my spare time, I enjoy cycling and karate, as well as watching my children (and the Blue Jays!) play baseball.
---
Dr. Sarah Waterston
---